The process of engaging IT teams can be difficult to understand for many non-technical people. IT is perceived as a 'black box' because its inner workings are often not-transparent.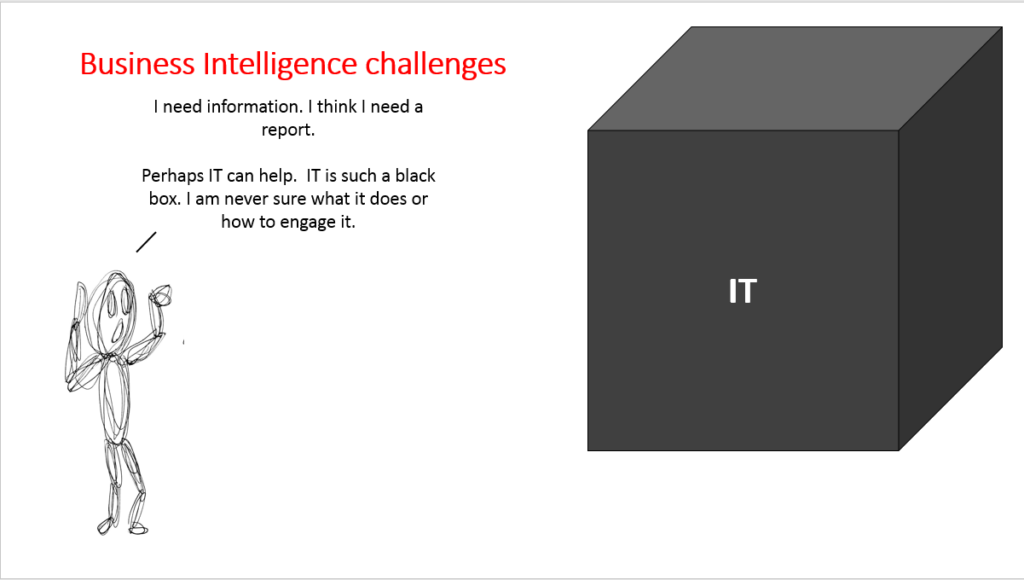 BI teams may not realize that their business side coworkers do not know how to engage them.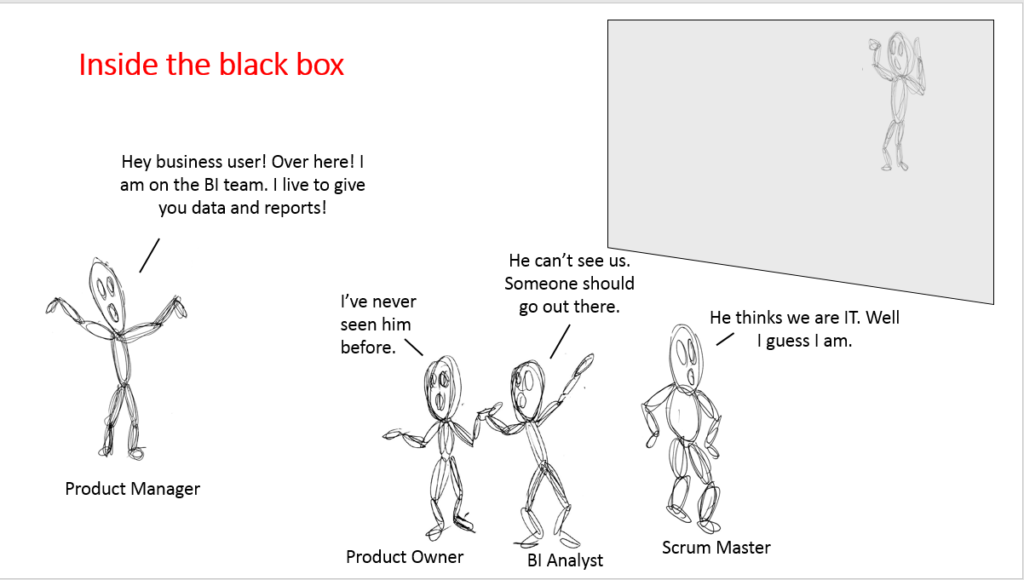 When IT workers reach out to engage business users they may often confuse their potential customer by using too much jargon.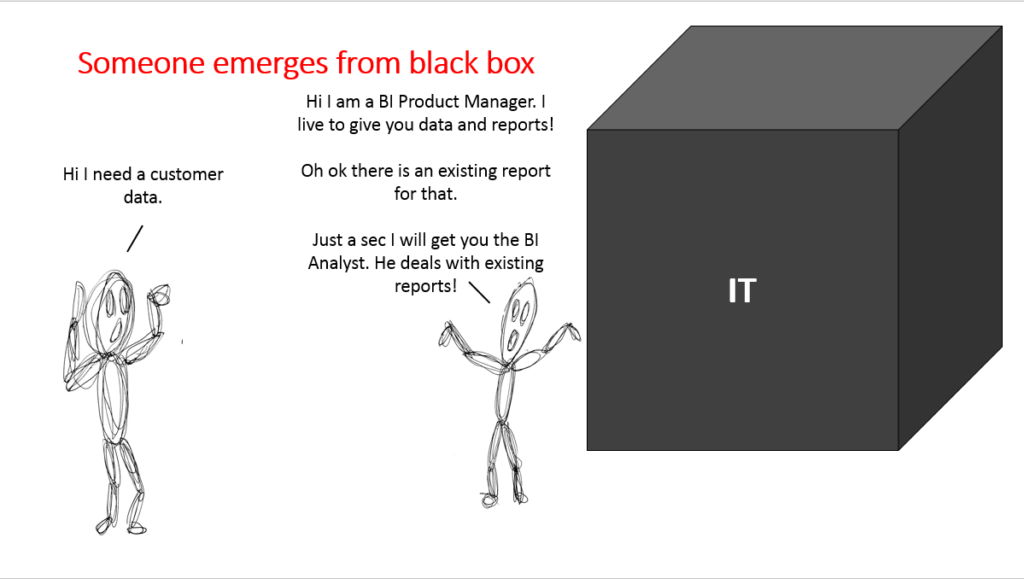 Technical teams often also make too many assumptions of non-technical technical understanding about IT terms and descriptions.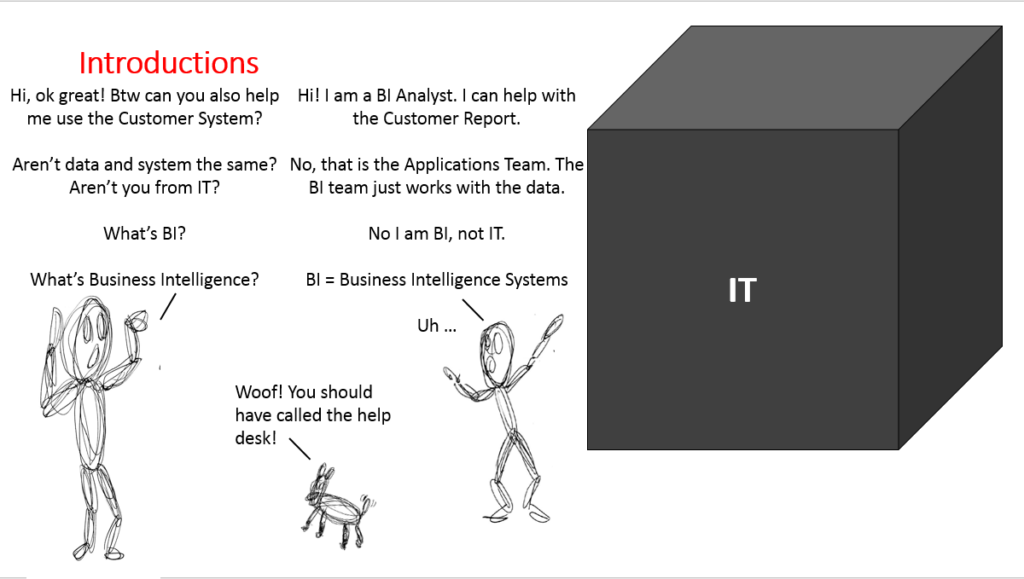 Therefore, it is important for any IT worker to start any engagement with non-technical co-workers at the most basic level of communication.
Do not assume anything. Do not use jargon. Explain your technical job title and role. Describe the process of engagement, what you will do, and what will be expected of the non-technical co-worker. Shine some light on the inside of that IT black box and make it transparent!