It was a very happy coincidence that I was in London, UK to be able to attend this May 23, 2023 London Power BI User Group meeting.

Not only was it the group's 7th anniversary but it also was the evening before the 2023 Microsoft Build conference which included the major announcement of Microsoft Fabric. In fact, the group changed its name from London Power BI User Group to London Microsoft Fabric & Power BI User Group on that very day.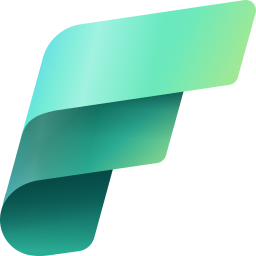 What made this event even more special was that it was co-hosted by members of the Microsoft product group who were Fabric insiders including Chris Webb, Mark Pryce-Maher, James Hutton and others. They gave us first hand inside knowledge about Fabric before they were made officially the next day at the Microsoft Build conference.
As soon as it was available, I upgraded my Office 365 Enterprise Power BI subscription to the Fabric free public preview trial so I could work through all of the new Fabric features myself using my own data. At the time of writing this blog post Fabric was in public preview though should be generally available in 3rd quarter 2023. In the meantime the free public preview trial will continue until 60 days after it is generally available.
I highly recommend upgrading to the free Fabric Power BI trial and working through the Microsoft Learn: Get Started with Microsoft Fabric 11 module series outlined below as a structured way to learn and explore the capabilities of Microsoft Fabric. Upgrading to the free fabric trial lets you use all of the Fabric functionality to do the Microsoft Learn modules.
In addition, Microsoft has revamped their community and forums to reflect the new Fabric paradigm (https://community.fabric.microsoft.com). These are getting lots of attention from Microsoft customers and staff to answer questions.
The Microsoft Learn: Get Started with Microsoft Fabric 11 module series is summarized below:
Introduction to end-to-end analytics using Microsoft Fabric – Discover how Microsoft Fabric can meet your enterprise's analytics needs in one platform. Learn about Microsoft Fabric, how it works, and identify how you can use it for your analytics needs.
Get started with lakehouses in Microsoft Fabric – Lakehouses merge data lake storage flexibility with data warehouse analytics. Microsoft Fabric offers a lakehouse solution for comprehensive analytics on a single SaaS platform.
Use Apache Spark in Microsoft Fabric – Apache Spark is a core technology for large-scale data analytics. Microsoft Fabric provides support for Spark clusters, enabling you to analyze and process data in a Lakehouse at scale.
Work with Delta Lake tables in Microsoft Fabric – Tables in a Microsoft Fabric lakehouse are based on the Delta Lake storage format commonly used in Apache Spark. By using the enhanced capabilities of delta tables, you can create advanced analytics solutions.
Use Data Factory pipelines in Microsoft Fabric – Microsoft Fabric includes Data Factory capabilities, including the ability to create pipelines that orchestrate data ingestion and transformation tasks.
Ingest Data with Dataflows Gen2 in Microsoft Fabric – Data ingestion is crucial in analytics. Microsoft Fabric's Data Factory offers Dataflows (Gen2) for visually creating multi-step data ingestion and transformation using Power Query Online.
Get started with data warehouses in Microsoft Fabric – Data warehouses are analytical stores built on a relational schema to support SQL queries. Microsoft Fabric enables you to create a relational data warehouse in your workspace and integrate it easily with other elements of your end-to-end analytics solution.
Get started with Real-Time Analytics in Microsoft Fabric – Analysis of real-time data streams is a critical capability for any modern data analytics solution. You can use the Real-Time Analytics capabilities of Microsoft Fabric to ingest, query, and process streams of data.
Get started with data science in Microsoft Fabric – In Microsoft Fabric, data scientists can manage data, notebooks, experiments, and models while easily accessing data from across the organization and collaborating with their fellow data professionals.
Administer Microsoft Fabric – Microsoft Fabric is a SaaS solution for end-to-end data analytics. As an administrator, you can configure features and manage access to suit your organization's needs.
In summary, Fabric looks amazing in concept and practice!